By: Khasan Aripov (edited by Elevate Content Team), November 07 2022
---
Entrepreneurship is in Khasan Aripov's blood. When Aripov immigrated to Canada in 2007, adapting to this new country and his new environment was his first priority. He quickly learned English and applied to Schulich School of Business to follow in his father's footsteps by becoming an entrepreneur. An appetite for new opportunities is what led him to found the award-winning ecommerce startup, StylePhotos. Aripov is an alumni of Elevate's eCommerce North accelerator program, which helps ecommerce startups scale their businesses through mentorship, workshops, and community. In our Voices of Innovation series, Aripov shares his entrepreneurial journey, the barriers he's overcome, and the best advice he has received about his business.
What barriers have you faced on your entrepreneurial journey, and how have you overcome them?
After my first project was launched (Ottofact, an online car dealership) we had a lot of demand and decided to build software for a fully online car dealership. However, while we were very excited about the project, there were a lot of difficulties with getting a license for this project and it took almost 2 years to achieve success getting proper licenses. A lot of my partners and sponsors were not excited about the project anymore and didn't want to pursue it. I also shifted to another project, which was our family clothing business and it required fashion photography. That's how StylePhotos was born.
Want to receive more Elevate Festival updates, the latest tech trends, exclusive offers, and more right in your inbox? Sign up to become an Elevate Insider today.
How has your business impacted your life?
I think StylePhotos made me believe in myself again. While I didn't reach the success I was hoping for with my first startup, StylePhotos gave me opportunity to excel in an [industry with which I was unfamiliar]. It changed my life and gave me the opportunity to help other e-commerce brands succeed. Here at StylePhotos, I learn new things every day and meet founders and entrepreneurs just like me with big ideas. I am very happy to help them and see their success.
What are 3 ways the eCommerce North accelerator helped you and your business thrive?
Firstly, mentorship and executives in residence. We asked them many questions about our everyday operation activities and we greatly appreciate the opportunity we had to reach out to these people and get our questions answered.
Secondly, the Elevate team created an environment where we always felt welcomed and supported. This was a great experience and the Elevate team went above and beyond to support us.
Lastly, the startup participants who [had already gone] through the ideation stage shared their valuable experience with us and it helped us to improve processes and activities within our company.
What are the tools or resources you can't do without to grow your business?
Notion, LinkedIn, Slack.
How would you describe the impact your business is having on the market, your clients, and your vertical?
We help businesses to streamline all content creation processes and allow them to spend more time doing what they do best: Operate their businesses.
What is the 1 thing you love the most about running an ecommerce business?
The opportunity to support small businesses and mid-size businesses providing them the opportunity to streamline all content creation processes for them and have enterprise-level quality content is something we are proud about here at StylePhotos.
What was 1 moment when you felt the most proud of your business?
When our startup was nominated by the Vaughan Chamber of Commerce as the most innovative startup in the Vaughan region in 2022.
What are your dream-big goals for your business?
The ability to give ecommerce brands digital content within a few hours and allow them to show their personal identity to the whole world using our service.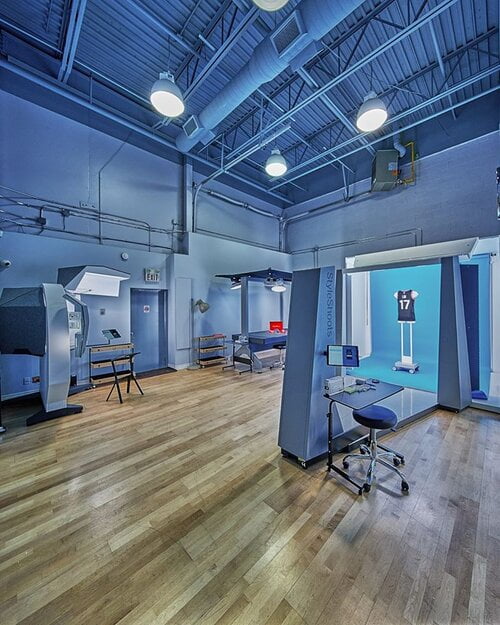 FUN FACTS ABOUT THE CO-FOUNDER
What is your favourite hobby or weekend activity?
Visit and review restaurants with my friends.
What is your morning routine or self-care ritual?
I like to have hot water with lemon and read news.
What was your first job and what did you learn from it?
Enterprise rent-a-car service. It helped me to understand clients.
Hear more from Khasan Aripov below on the Moneris "Yes, We Are Open" podcast, hosted by Al Greco.