By: Elevate Content Team, May 02 2023
---
Elevate announces a stellar lineup of speakers and curated experiences for this year's Elevate Festival 2023 and a Super Early Bird Sale, starting on Tuesday, May 2, 2023.
With its first lineup of world-class speakers and curated experiences, Elevate is primed and ready to host Canada's technology and innovation festival this fall. Taking place in the heart of Toronto, Ontario from September 26-28, the Elevate Festival 2023 will feature a lineup of influential leaders in the business, technology, and innovation space, including Joanna Griffiths, Founder and President, Knix; Robert Herjavec, Executive Producer & Star of ABC's Shark Tank, Cyderes CEO; Arlene Dickinson, Acclaimed Investor and Entrepreneur, Star of CBC's Dragons' Den, General Partner, District Ventures Capital; Lisa LaFlamme, Acclaimed Journalist & Broadcaster; Madame Gandhi, Artist & Activist; Wes Hall, Executive Chairman and Founder of WeShall Investments Inc. and Star of CBC show Dragons' Den; Col. Chris Hadfield, Astronaut & Elevate Co-Chair; and Farrah Khan, Executive Director of Action Canada.
New highlights for this year's event include Elevate Goes Late parties, featuring live music, themed drinks, street eats, and show-stopping surprises at the historic Design Exchange (DX) building. There will also be a Tech Talent Zone, which will gather a community of hiring managers from Canada's most innovative companies and startups who will be eager to help both active and passive job seekers re-skill and level up.
This year's festival will double down on enhanced experiences for startups, women in tech, tech talent, and our festival crowd. We're curating topics that are leading tech and innovation conversations, and are bringing in world-class thought leaders to go beyond the buzzwords. From policy regulations around the development of generative AI to Bill C11 and its impact on the creator economy, we're looking at the issues as they relate to Canada's competitiveness on the global stage. My vision for this year's Elevate Festival is to bring Canada's innovation community together for 3 days of unparalleled networking and conversations that leave people inspired.

Lisa Zarzeczny, Co-Founder and CEO of Elevate
Elevate Festival's lauded Content Tracks will tackle hot topics in tech that are shaping the innovation space, including AI, future of work, fintech, gaming, cybersecurity, future societies, arts & tech, startup scaling, and women in tech. With social impact at the core of its core, this year, Elevate Festival will introduce Impact Tracks that bring a multi-dimensional approach to each Content Track, diving into dialogue through the lens of equity, sustainability, and wellness.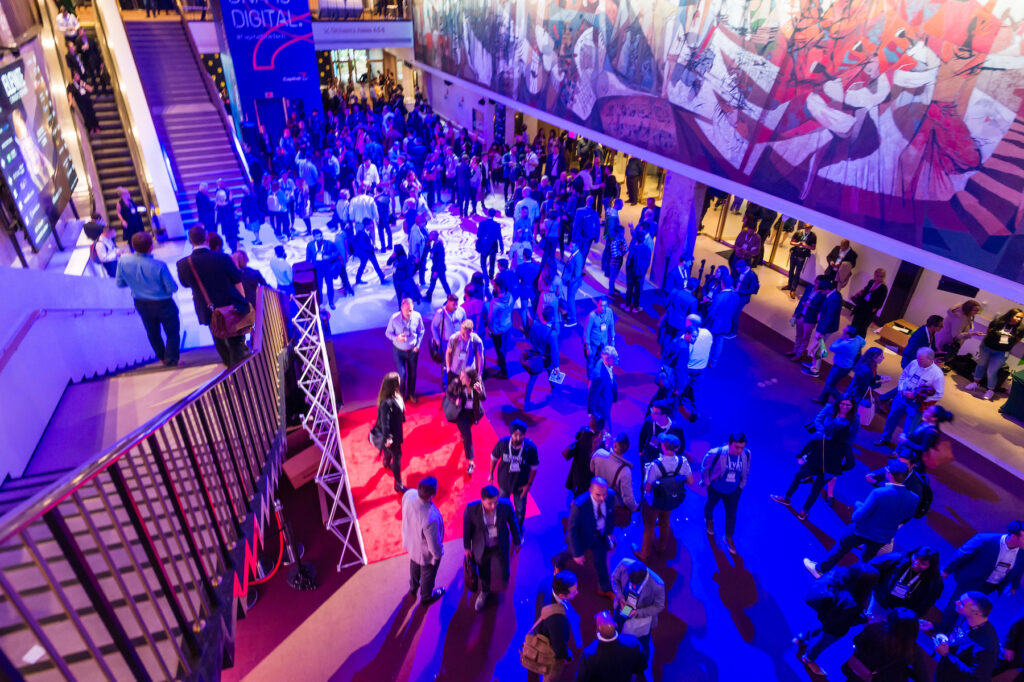 Elevate Festival 2023 will offer an elevated experience for women in tech and startups. With dedicated programming on the Main Stage, a Women in Tech Lounge, opportunities for both women-identified startup founders and investors, and special events, women in tech, women founders, and gender-diverse professionals can network, learn, and build community. The Startup Lounge and Investor Zone will unlock access for entrepreneurs to connect with the startup community, meet with investors and C-suites, get tips from fellow founders on ways to ace a funding round, and grow their business.
Want to receive more Elevate Festival updates, the latest tech trends, exclusive offers, and more right in your inbox? Sign up to become an Elevate Insider today.
Elevate Festival 2023's official venues include Meridian Hall, St. Lawrence Centre for the Arts, and the historic Design Exchange (DX). Located in the heart of downtown Toronto, this small footprint allows the festival to be an intimate and accessible event for all attendees.
Founded in 2017 as a Canadian non-profit organization, Elevate produced its inaugural tech and innovation festival in under 90 days. Since then, the festival has welcomed top-tier speakers, including former First Lady & Author, Michelle Obama; Tennis Champ & Entrepreneur, Venus Williams; U.S. Vice President Al Gore; former CEO of Google, Eric Schmidt; Bumble CEO, Whitney Wolfe-Herd; along with musical performances by Wyclef Jean, Akon, and more.
Elevate Festival is made possible by Founding Sponsors, Interac, TD Bank Group, Mastercard, and Moneris.
The Super Early Bird sale starts May 2. For more information about the festival and this limited-time offer, visit www.ElevateFestival.ca.