Women+ Investor Incubator
Shape the future of funding by applying for the Women+ Investor Incubator, focused on helping aspiring women and gender-diverse angel investors get introduced to the world of startup investment, develop valuable skills in funding high-growth entrepreneurs and explore making their first startup investment.
Presented by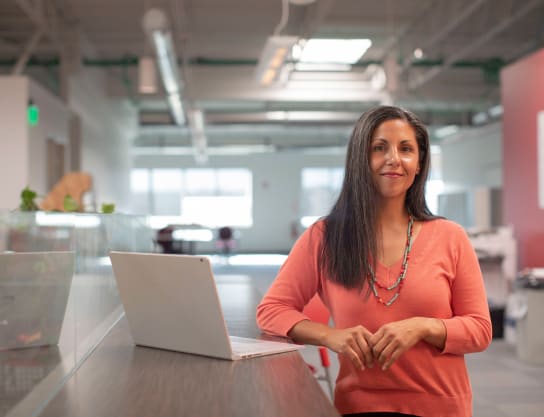 Are you an aspiring woman or gender-diverse investor who wants to support startups led by women and gender-diverse founders who are scaling innovative technologies? Get prepared for the investment process with the Women+ Investor Incubator, designed by Elevate, in partnership with The Firehood.
Apply to the 8-week Virtual Women+ Investor Incubator to gain valuable skills in evaluating, funding, and advising high-growth entrepreneurs, including the opportunity to receive Due Diligence support and access to an online investment platform to manage the investment process.
The inaugural investors selected for the Women+ Investor Incubator will have the opportunity to engage with a vetted group of tech entrepreneurs raising funds and join a panel of judges in a startup showcase on stage at Elevate Festival. This comes with the opportunity to award a cash investment prize to one of the women or gender-diverse founders from Elevate's Women+ Entrepreneur Incubator.
Topics Covered
How to Engage with Founders through the Investment process
Analyzing Startup Pitch Decks
Investment Memo Writing
Preparing Term Sheets for Investment
Running an Investment Due Diligence process
Deal Closing
All participants in the program will be invited to become members of The Firehood, a leading investment group focused on increasing the participation, leadership, and prosperity of women-identified and gender-diverse investors.
Eligibility Criteria
You may be the ideal fit for the Women+ Investor Incubator program to invest in the next generation of women and gender-diverse founders, if the following applies to you:
A women-identified or gender-diverse individual
Based in Canada
Qualify as an accredited investor (i.e. have a minimum of $200,000 CAD individual annual income or $300,000 CAD household annual income; or have net financial assets equal to or greater than $1 million CAD alone or with a spouse; or have over $5 million net worth)*
Interested in joining The Firehood and investing in women-identified or gender-diverse founders' innovative tech solutions
Can commit to 2 months of dedicated investor-readiness programming and follow-up coaching on the investment due diligence process.
Key Dates
05 June 2023
APPLICATIONS OPEN
15 July 2023
APPLICATIONS CLOSE
08 August 2023
Program Kicks Off
01 September 2023
Start Meeting with Founders
28 September 2023
Startup Showcase on Stage
(Finals @ Elevate Festival 2023 - In person)
13 October 2023
Program Ends
Why Apply
Mentorship & Advisory
Access to mentors, coaches, and advisors in all areas of investment analysis and due diligence
Community
Join a community of aspiring women and gender-diverse investors within the Firehood and the broader Elevate investor community
Brand Exposure
Amplify your personal brand and gain exposure via Elevate's extensive audience of Festival attendees, corporate partners, and online community

Full Access to Elevate Festival
Receive 1 complimentary Investor Pass ticket to Elevate Festival
Dedicated Programming
2 months of dedicated programming (2-4 hours per week) and follow-up coaching on the investment due diligence process, including access to an online investment platform provided by Exempt Market Dealer Equivesto
Curated Potential Investments
Meet directly with entrepreneurs scaling innovative technologies through the Women+ Entrepreneur Incubator program who are vetted by Elevate and The Firehood as potential first angel investments
Networking
Connect with other women in the tech and innovation community both online and in person at Elevate Festival in Toronto
Made Possible By:
In Partnership with: