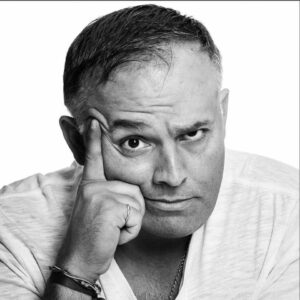 Dragon, CBC Dragons' Den

As the son of Italian immigrants, Mr. Guzzo looked forward to joining the family business from a young age. He worked in his father's cinema as a young boy and bussed tables as a teen, constantly searching for ways to hone his skills and improve his knowledge of the business world.
Mr. Guzzo acquired a bachelor's degree in economics from Western University in 1991, which he then followed up with a law degree from Université du Québec à Montréal. Following the completion of his schooling, Cinémas Guzzo squared off against and defeated industry leaders over film purchasing rights, the ownership of which would ultimately prove essential in expanding the family's theatre empire.
The fashion-forward entrepreneur eventually engineered the expansion of Cinémas Guzzo to include ten current locations across Québec, dominating the provincial market share and making Guzzo a household name in Eastern Canada. Not one to rest on his laurels, he's also developed one of the most successful independent contracting companies in Québec, Le Groupe Guzzo Construction, a series of fine dining restaurants, an e-commerce gourmet food platform, a streaming platform in development, and MrSunshine, his personal brand.
In 2007, he and his wife, Maria, established the Guzzo Foundation to centralize their philanthropic endeavours, through which they have raised millions of dollars to support medical research aimed at the prevention of cancer and the support of mental health initiatives.
Having planted his flag in the theatre business, Mr. Guzzo is front and centre as a Dragon on CBC's Dragons' Den, breathing metaphorical fire at nervous entrepreneurs while striking deals with others that come prepared and offer pitches that make sense in relation to the rest of his business portfolio. With the newfound exposure that comes with Dragons' Den, Mr. Guzzo looks forward to the continued development of his business empire, identifying key speaking opportunities and sharing his personal story with media outlets countrywide.