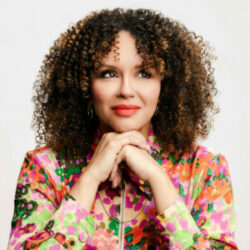 Global Head of Lifestyle & Education, TikTok

A trailblazing thought leader, Vanessa has built a career around inclusive content direction, trend architecture and amplifying next generation talent. As the Global Head of Lifestyle & Education at TikTok, she leads a team that sets the global strategy and direction for highly influential content verticals such as fashion, beauty, food, books and NGOs.
Previously, Vanessa was the Editor -in- Chief at ELLE Canada, holding the historic position as the first black woman across 44 global editions of the magazine to hold this title. In 2021, Vanessa was named to Variety's 2021 Global Impact list.