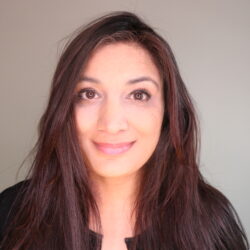 CEO & Founder Artcryption, IP Lawyer, Artcryption

Vandana Taxali (B.A.Sc., J.D., LL.B, C.Arb) is an art-tech entrepreneur and intellectual property lawyer practising in the area of technology, blockchain and arts/entertainment.
She is the founder of Artcryption, a platform to protect, manage and licence art, digital assets and IP with NFTs and blockchain technology. She is also an art arbitrator with the International Court of Art at the Hague. Vandana serves on the Standard Council of Canada blockchain committee and the Art Identity Standard, NFT Working Group which is a consortium of art industry leaders developing a universal art ID standard.
Vandana is also a consultant for digiart.ca to promote the education of NFTs and innovative technologies like AR, VR and blockchain to artists funded by the Canada Council.