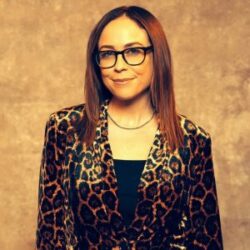 Creative Entrepreneur & On-Air Personality

Shira Lazar is the founder and CEO of the Emmy Nominated digital media brand What's Trending.
She is a Web3 advocate, collector, and advises as well as consults with companies in the space relating to cryptocurrency, NFTs and the metaverse.
As a broadcaster, Shira uses her platforms to create content and education around Web3, bridging the gap between the industry, creators and consumers. You can listen to her weekly podcast Inside Web3 which also airs on the radio across Southern California. Shira is also committed to bringing wellness to Web3 with her company Peace Inside Live.