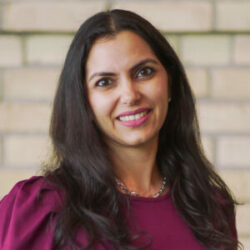 General Manager, DoorDash Canada

Shilpa Arora, General Manager of DoorDash Canada, is responsible for overseeing overall business strategy, operations and growth. With an international career spanning almost two decades and several industries, Shilpa has held leadership roles across financial advisory, mergers & acquisitions, corporate strategy and innovation as well as digital transformation.
Before joining DoorDash, Shilpa led CIBC's personal banking and client connectivity strategy and operations. Most recently, she was Senior Director of Transformation at CIBC, responsible for leading the bank's digital enablement and business optimization initiatives.
Shilpa is a trained architect, holds an MBA from Indian School of Business and is a certified business valuator (CBV).
As a female leader in technology, Shilpa is an avid advocate for diversity and inclusion and intersectional representation in the workplace and is passionate about mentoring emerging women leaders and mentors newcomers and early-career women.