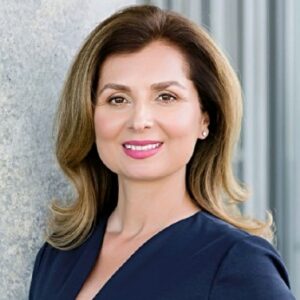 GM-Cybersecurity & Privacy, Suncor

Olivera Zatezalo is a General Manager responsible for Cybersecurity and Privacy at Suncor. She is best known for creating value through a collaborative leadership style, agile execution and for her global cyber security expertise.
Up until joining Suncor, Olivera has spent over 25 years in Canadian telecommunication industry, building and securing networks for big Canadian enterprises. She brings expertise in cybersecurity operations and strategy, governance, risk and compliance, as a well as project management and cyber technology. Olivera is on the Advisory Boards of the Canadian Institute for Cybersecurity, Canadian Women in Cybersecurity, and remains active as a speaker with various cybersecurity industry associations and forums.
In 2020, Olivera was recognized as a Top 20 Women in Cybersecurity in Canada by IT World Canada and WISECRA.