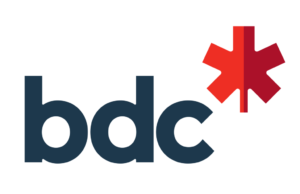 Managing Partner, Women in Technology Venture Fund, BDC Capital

Michelle Scarborough is a Managing Partner at BDC Capital where she leads the Women in Technology Venture Fund – one of the world's largest venture funds investing in women-led technology companies. In addition to setting overall strategy, she is responsible for strategic leadership, fund management and investments across her portfolios. She has led numerous investments, driven exits, and works with female and diverse founders to build what's next while supporting initiatives to build a sustainable ecosystem for the tech leaders of the future.
Michelle joined BDC in 2017 from Kensington Capital Partners where she managed fund of funds and direct investment activity across Western Canada. She has co-founded and managed her own funds, managed family office investments and has been a founder or co-founder in several private and public companies in technology, energy and sustainability.
Michelle is active in the Canadian tech ecosystem, serving on the Canadian Venture Capital & Private Equity Association's Diversity and Inclusion Committee, Creative Destruction Labs' Advisory Board, and Venture Capital Association of Alberta's Board of Directors. She is past Chair of the National Angel Capital Organization and a co-founder of the Women's Angel Network.
Michelle holds a Bachelor of Science and a Bachelor of Arts from the University of Calgary as well as the Corporate Director (ICD.D) designation from the Institute of Corporate Directors. She is also a Kauffman Fellow Class '26. Furthermore, she is a lover of all things sport and sand, an avid runner, cyclist and golfer. She is passionate about lifelong learning, people and other cultures, food and hosting dinner parties – rain or shine.