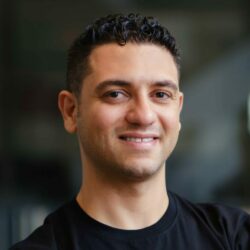 CEO & Co-Founder, ApplyBoard

Martin Basiri is the CEO & Co-Founder of ApplyBoard, the world's largest online international student recruitment platform. Martin began his own international student journey in 2010 as he began his Masters in Mechatronics Engineering at the University of Waterloo. He helped his brothers, Meti and Massi, navigate the same complex process of applying to study abroad. Together they founded ApplyBoard in 2015: a global technology company that has assisted more than 400,000 students with their study abroad search, application, and acceptance process.
ApplyBoard leverages its AI-powered application platform to assist students to match to programs and institutions that fit their unique background, interests, and qualifications. ApplyBoard enables students to find the best educational opportunities in five destination markets: Canada, the United States, United Kingdom, Australia, Ireland and has formed strong partnerships with over 1,600 higher education institutions in these countries.