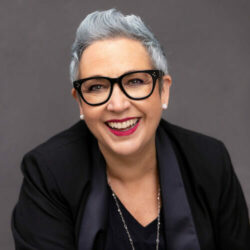 Chief Operating Officer, Virtual Gurus

"As Chief Operating Officer for Virtual Gurus, Margaret Glover-Campbell's mission is to create meaningful employment for under-represented individuals. Margaret focuses on balancing people and automation to scale the organization and ensure stakeholders on both sides of the marketplace experience exceptional service.
Margaret's career began in advertising and design. Drawn to her tech startup clients who were defining and building new industries, she eventually made the move client-side to be more hands-on in the building.
Since then, Margaret has worked primarily in startup and scale-up environments, always being drawn back to the excitement of starting something new, creating and building products and industries that are on the brink of breaking into modern lives.
Margaret is passionate about empowering women to succeed in the tech sector and is a proud ally to the LGBTQ2S+ and First Nations communities."