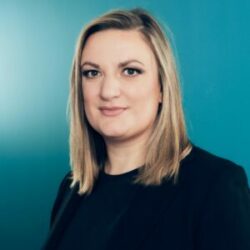 Co-Founder & CEO, Manifest Climate

Laura is co-founder and CEO of Manifest Climate, a SaaS platform that empowers organizations to navigate the climate transformation. She is a trained lawyer, communicator, and entrepreneur with over 20 years of experience leading organizations towards a low-carbon and climate-adapted future. Laura is a respected advisor to leading North American financial institutions, as well as local and international governments. She is a leading voice on the legal imperative to adapt to climate change and the need to bring climate into the core of business considerations.
Laura started her legal career with a prominent global law firm before founding the first law firm in Canada focused on climate change in 2009. As a respected speaker on the move to the low-carbon economy and implications for investors, she has addressed audiences representing over $1 Trillion in assets under management (AUM). She is a published author and frequently writes for both academic and business media. Laura sits on the University of Toronto's Law Alumni Association and on the boards of the Clean Air Partnership and Shift Action.