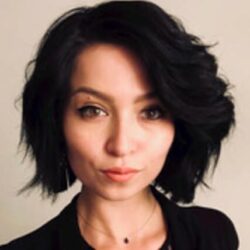 VP of Marketing, ecobee

Kristen Johnson is the VP of Marketing Communications at ecobee. She heads up the team responsible for developing insightful communication strategies that help advance ecobee's mission to improve everyday life while creating a more sustainable world. During her six years at ecobee, Kristen has launched multiple category defining products and services and led the company through an extensive rebrand. Most recently, she oversaw the launch of ecobee's most advanced smart thermostats to date and saw ecobee through its acquisition by Generac for $985 million CAD.
Prior to joining ecobee in 2016, Kristen led Digital Marketing on behalf of Canadian luxury brands Mackage and Soia & Kyo. She holds a Bachelor of Arts in sociology from University of Victoria where she studied the role advertising and consumer society plays in the formation of personal identity.