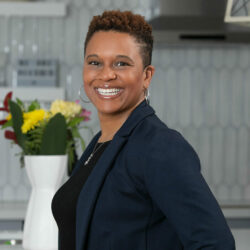 VP of Customer Success, Carbide

Katherine Isaac is an expert in Cybersecurity Operations Leadership with more than two decades of experience in the private, public, and non-profit sectors. Her intimate familiarity with different data types and organizational structures provides critical context to better support customer engagements, particularly as companies mature their security philosophy and uplevel their posture. Kathy is both a Certified Information Systems Security Professional (CISSP) and a Project Management professional (PMP).
Kathy's passion for cybersecurity extends beyond her certifications and professional experience. She has been recognized by IT World Canada in association with the Canadian Chapter of WISECRA as one of Canada's Top Women in Cybersecurity in 2022.
In her role as VP of Customer Success, Kathy's customer-centric approach ensures that customer timelines and objectives are balanced with building a sustainable foundation of security best practices.