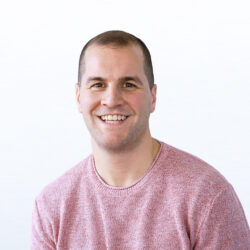 Founder & CEO, Flashfood

Josh Domingues is the Founder & CEO of Flashfood, a mobile marketplace that connects surplus food from grocery stores directly to its community at great prices.
Josh founded Flashfood in 2016 after reading about the environmental effects of food waste. Determined to make a difference, Josh oftens cites that if international food waste were a country, it would be the third leading cause of Greenhouse Gas (GHG) behind the US and China. Flashfood doubles down on using food to do good, by rescuing food that can be used to help feed those in need or unable to afford fresh and healthy food options such as those that Flashfood provides.
Flashfood is currently partnered with The GIANT Company, Meijer, Tops Friendly Markets, Giant Eagle, Stop & Shop, Hy-Vee, SpartanNash and Loblaw Companies Limited.
After earning a Bachelor of Commerce Cum Laude (Finance and Management Science) from Saint Mary's University, Josh started his career as an investment advisor before becoming a management consultant and VP at a boutique firm that managed financial affairs for professional hockey players.