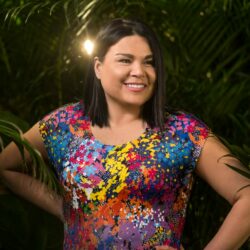 Founder & CEO, Cheekbone Beauty Cosmetics

An award-winning social entrepreneur, Jenn Harper is the founder and CEO of Cheekbone Beauty Cosmetics INC. Cheekbone Beauty is a digitally native direct to consumer brand that is helping Indigenous youth see themselves in a beauty brand while using the concept of Life Cycle Thinking (LCT) in the brands ethos and in developing products. Creating a new segment in the beauty industry – Sustainable Socially Conscious Beauty.
Jennifer Harper has been making a name for herself in the beauty industry for a number of years but has been gaining popularity quickly after being on the hit CBC show, Dragons Den https://www.cbc.ca/dragonsden/m_pitches/cheekbone-beauty in 2019. Cheekbone Beauty's mission is to help every Indigenous youth see and feel their enormous value in the world while creating sustainable cosmetics.