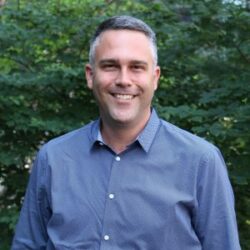 VP Global Talent Acquisition, Scotiabank

Born and raised in Bermuda, James completed his education in Canada, with a Bachelor of Arts (Economics and Political Economy) from McGill University and a Masters of Management & Professional Accounting from the Rotman School of Management at the University of Toronto. James is a CPA, CA and has worked internationally in a variety of roles.
James started his professional career as an auditor, specializing in the entertainment and media industry, and then worked in industry at CBC News as the Senior Manager of Financial Operations. He then followed his passion for aligning people strategies to business objectives while working at PwC in Canada and Australia in a variety of human capital, marketing and sales roles. In December 2019 he joined Scotiabank as their VP, Global Talent Acquisition. His passions for talent acquisition center around employer brand, candidate experience, technology and diversity and inclusion.