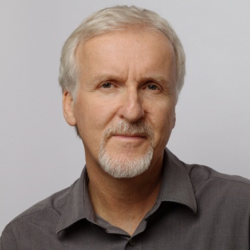 Director, Producer and Activist

James Francis Cameron is a world-renowned Director, Producer and environmental activist. In 1990, Cameron formed his own production company, Lightstorm Entertainment. In 1997, he wrote and directed Titanic (1997), which went on to break all box office records and earned eleven Academy Awards. It became the highest-grossing movie of all time until 12 years later, Avatar (2009), which invented and pioneered 3D film technology, and it went on to beat "Titanic", and became the first film to cost two billion dollars until 2019 when Marvel took the record.
Advocates of plant-powered eating and the impact on sustainability, Cameron and his wife, Suzy Amis, also founded Verdient Foods with a vision for a vertically integrated food company.