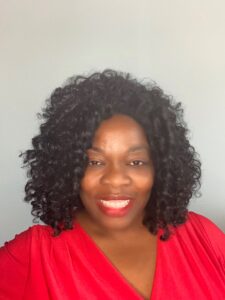 CEO, MMH Technology Group

Emma is CEO of MMH Technology Group, which encompasses Data Systems, Blockchain Consulting, Communication and Events for emerging technology organizations. Emma is Chair of the Canadian Blockchain Consortium's Mining Committee, a board member of the Canadian Blockchain Consortium and Chair for Girls In Tech. Emma achieved a significant milestone by joining the board of Tokens.com, which put Emma as one of the 7% of women of colour that currently sit on a publicly traded board. She is also past Chair and Executive Board Member of Blockchain for Impact, which works alongside the United Nations.
As a seasoned speaker, Emma has spoken on a panel at Parliament in Ottawa, Canada, the United Nations Headquarters, the United Nations General Assembly, and shared the stage with various heads of state, U.N. Ambassadors, Al Gore, Edward Snowden, members of the U.S. Congress, and Senate, and more.
Emma has helped some of the world's largest banks succeed including JP Morgan Chase, Bank of America, and HSBC. She has also amassed a string of accomplishments including being named Crypto Royalty by Toronto Life magazine in its annual Top 50 influential list. Emma was also awarded one of the Top 100 Black Women to watch in Canada, she has been nominated for the Trailblazer Diversity in Tech Awards, and has been named one of 2019's Top 100 Influencers for Sustainable Development Goals, among others.
Emma is also known for being the host of the largest free "in person" blockchain conference in Canada. Emma is also a judge for the prestigious Canadian Marketing Awards.