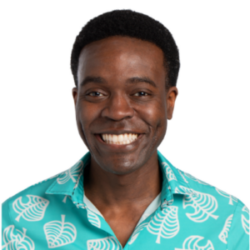 Director of the Red Bull Gaming Hub, TMU

Dr. Kris Alexander, the professor of video games, is a two-time globally ranked player turned scholar, and game developer. His work focuses on video game design, virtual production, and collegiate esports infrastructure.
Currently the director of The Conduit, a research lab at Toronto Metropolitan University, Dr. Alexander has also completed academic video essays with Wisecrack, a YouTube channel with over 3 million subscribers, done educational work with Epic Games, the Canada Media Fund, working on esports in academia with Red Bull, and Team Liquid, and even transforming into an animated bear live on Breakfast Television while talking about the metaverse. He is Canada's academic expert guide to the nuanced nature of video games that extend beyond the playing of games.