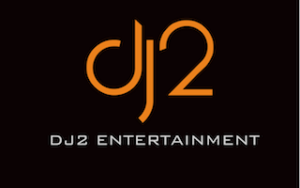 Founder, CEO & Producer, DJ2 Entertainment

Since its founding, dj2 has assembled a diverse slate, carving out a niche as the premier production company specializing in adapting videogames for linear media formats.
dj2's theatrical release, 2020's Sonic the Hedgehog, based on Sega's flagship franchise, broke box office records; superseded only by its sequel, 2022's Sonic the Hedgehog 2. dj2 is also producing feature-film adaptations of the 2021 Game of the Year, It Takes Two, from developer Hazelight, Toe Jam & Earl, & Coyote Blue, from Derek Kolstad (Nobody, John Wick).
On the television side, dj2 is executive producing premium television-series, including an adaptation of Crystal Dynamics' Tomb Raider for Netflix; BAFTA & Peabody award winning game, Life is Strange, 2019's Game of the Year ZA/UM's Disco Elysium & Tribeca Festival Game Award Winner, Geography of Robot's Norco.
dj2 is in a 1st look television deal with Amazon Studios & 2nd look television deal with Legendary Television.