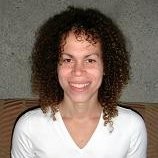 CPO & CTO, Attabotics

Cyra Richardson is the Chief Product Officer and Chief Technology Officer at Attabotics, a robotics-based supply chain company for the modern supply chain. Richardson leads product strategy, commercialization, product development, technical strategy, and vision.
Richardson brings a broad experience base across a range of organizational sizes – from startups to the Fortune 50 in high technology/software – to the Attabotics team. From driving key product transformation initiatives at Wind River to her 27-year career at Microsoft where she was most recently the General Manager of Artificial Intelligence and Robotics Incubation, Richardson has a rich history in leading the development of AI tooling and platforms for machine teaching and autonomous systems.