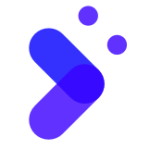 CEO & Founder, Locke Bio

Cathy Tie is the Founder and CEO of Locke Bio, a digital health platform company that streamlines the launch of fully integrated online pharmacy services. Considered by BetaKit as the "Shopify of pharma", Locke Bio is positioned to be the first solution for telehealth brands to handle everything from e-commerce and telehealth visits to payment processing and customizable intake modules.
Cathy is recognized in Silicon Valley as the youngest founder to raise venture capital in biotech. Her early success as CEO and co-founder of Ranomics–a venture backed company known for its gene variant synthesis platform that enables antibody optimization, drug target validation, and enzyme, protein and organism engineering–led her to become Partner at Cervin Ventures, a $100M technology investment fund based in Palo Alto.
Cathy is a Thiel Fellow and has been recognized by Forbes in their annual 30 Under 30 listing. She has been featured on CNN, Wired, and Canadian Business magazine.