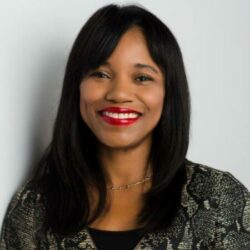 Managing Director, Technology Financial Services Practice

I am the Canadian Technology Financial Services Managing Director Lead with responsibilities for Systems Integration and Outsourcing. I am a pragmatic leader, with cross-industry delivery skills and, strong client, team and vendor focus and experience. I have more than 20 years of progressive experience leading large-scale, complex, business and IT transformation engagements involving the integration, alignment and implementation of IT solutions in the Financial Services, Health and Public Sector Industries.
I am the Canadian Executive Sponsor for Corporate Citizenship. In this role I will drive forward our goals in the area of community impact and continue to grow our Canada Corporate Citizenship strategy. I am also the Executive Sponsor of our Technology Black Outreach Learning & Development (BOLD) Employee Resource Group in Canada, supporting our mission to create an exceptional Black experience that fosters community and authenticity across Accenture Technology and beyond.
I sit on the board of Toronto Region Immigrant Employment Council (TRIEC) and on the Black Experience Advisory Council for the Hospital for Sick Kids. I was previously on the boards of Futurpreneur Canada, Holy Trinity School, Women in Communications & Technology (WCT), and Wealthsimple. I hold a BSc from the University of the West Indies (Mona) and an MBA Computer Information Systems (CIS) from Golden Gate University. I am a member of the Project Management Institute (PMI) am actively engaged with a number of charities.
I am the 2019 winner of the Women in Communications and Technology (WCT) Mentorship Award and winner of numerous Accenture awards.
Over my career, I have focused on building and sustaining relationships with my clients as a trusted transformation leader and partner throughout their business and technology transformation journey. I have found that being genuine, authentic, and transparent has been critical to being a valuable advisor to the organizations I work with on a daily basis.
Being a mentor is critical to my success; I actively work to coach and guide members of my teams at all levels, as well as executives and individuals outside of Accenture.