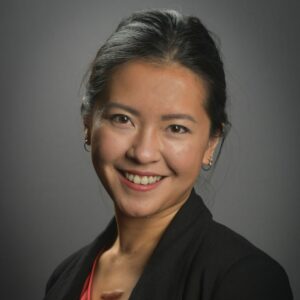 CMO, Homebase

Candy Lee is an ex-cashier, an overconfident kayaker, and currently the Chief Marketing Officer at Homebase, an all-in-one-SaaS platform backed by Matthew McConaughey that empowers small local business owners to run their hourly shift teams seamlessly.
As a recipient of Marketing Magazine's Top 30 Under 30 Award, Candy has a track record of jump-starting brands, teams, and companies, from brands such as Budweiser and Bud Light, to within the tech space from ecobee to HelloFresh to now Homebase.
Candy is also actively involved in and an advocate for female equality in the workplace through past board work with the Women in Leadership Foundation, as a Limited Partner with the Women's Equity Lab, as well as Lean In Canada, where she led the Canada-wide expansion of the nonprofit.
Candy studied at the University of British Columbia and Vienna School of Economics, and most recently sat on the board of Meal Exchange, a nonprofit devoted to solving food inequality.