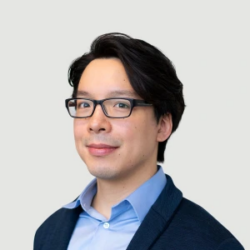 Research Director, Borealis AI

Brian Keng is a Research Director at Borealis AI, and an Adjunct Professor in Data Science at the Rotman School of Management, University of Toronto. At Borealis, he leads the incubator program building out innovative AI-enabled products and capabilities for the financial services industry. At Rotman, he plays a key role in shaping data science education and research through his work with the TD Management Data and Analytics Lab and the Master of Management Analytics program.
Before joining Borealis, Brian was the Chief Data Scientist at Kinaxis Inc leading the machine learning department in building advanced AI-enabled supply chain solutions. Prior to Kinaxis, he was the Chief Data Scientist at Rubikloud Technologies Inc, which was acquired by Kinaxis in 2020. Brian has also previously held various positions ranging from technical lead to data scientist to developer at a wide range of technology companies. Brian earned his PhD and MASc in Electrical and Computer Engineering from the University of Waterloo.​