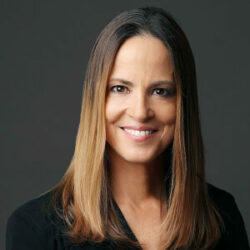 Founder & CEO, Endeavor VR

Amy Peck is the CEO of EndeavorXR, a leading global XR strategy & consulting firm. She is one of the world's foremost experts on immersive technology, the Metaverse, Web 3.0 and Blockchain. She is a recognized futurist and thought leader, and speaks globally on emerging technology and innovation. She advises Fortune 500 companies, government entities, digital media/production companies and tech startups on Metaverse, XR strategy, tech-forward digital transformation and the Future of Work.
Amy is an angel investor and Venture Partner at Capital Region XR Accelerator. Amy is on the Board of Advisors for multiple companies and is Co-chair of Prospera Women, a global organization supporting female-led startups. She acts as a business and technology coach and mentor for many global organizations and is a member of several Women in Tech and STEAM Education programs.
Her own personal mission is to see technology accessible to all – fundamentally improving every aspect of our lives.