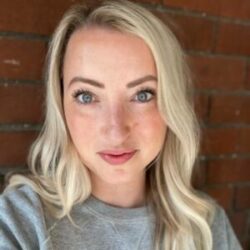 VP People, Loopio

Alexis MacDonald is the VP, People at Loopio, a fast-growing and award-winning Toronto technology start-up that accelerates the RFP response process.
Alexis started her career in tech many years ago, working as a sales representative for a culture-first company: Intuit Canada. This experience inspired her to move into the People & Culture space and she ultimately grew the ranks of the People & Culture function in a variety of industries: travel, transportation, and media: where she spent 6 years at CBC/Radio Canada. She has a Bachelor's Degree in Psychology from the University of Alberta as well as a Master's of Human Resources Management from York University.
Alexis joined Loopio in 2018 as their head of People. In the last four years, Alexis has led the People function and helped Loopio grow from 80 people to nearly 300. Alexis is a people-focused leader, who is driven by a passion for creating inclusive workplaces that challenges each individual to do their best work.