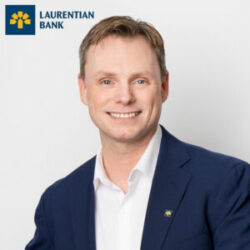 Senior Vice President, Laurentian Bank of Canada

Adam is the Senior Vice President, Digital, Product & Marketing at Laurentian Bank where he leads the Bank's enterprise digital strategy and oversees the Personal Banking's Products and Payments teams. Adam is also responsible for Retail Marketing and enterprise brand for the Bank. Adam has over 20 years of digital experience across a range of industries, including financial services, telecommunications and e-business, spanning both Commercial and Retail segments. Throughout his career, he has covered a cross-section of practices, including operations and client services, digital banking, cash management, marketing, and product management with a focus on client experience and change management.
Adam holds a Bachelor of Science from the University of Guelph, a Masters in Social Work from the University of Toronto, and a Masters in Business Administration from Warwick Business School.