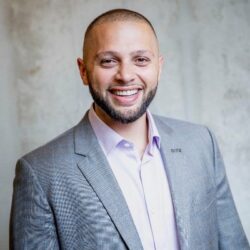 Director, DMZ & CEO, DMZ Ventures

Abdullah Snobar is the Executive Director of the DMZ, a startup incubator based at Toronto Metropolitan University, and the CEO of DMZ Ventures, the DMZ's for-profit investment arm. Headquartered in Toronto, Canada, the DMZ is a startup incubator that helps startup founders build, validate, and scale into world-class companies.
Under Abdullah's leadership, the DMZ has expanded its global impact by establishing partnerships and satellite locations across North America, Latin America, Africa and Asia. To date, the DMZ has helped over 700 startups raise more than $1.78 billion in capital.