Disruption — it's a word we hear almost constantly in the tech and innovation space. In the last few years, more than ever, it's become nearly as ubiquitous as a mask and sanitizer.
But what is disruption, exactly? Is it the same as innovation? How can we be more disruptive while leading our teams through crisis?
We were joined by Trish McFarlane, CEO and Principal Analyst for H3 HR Advisors and co-host of The HR Happy Hour podcast network, to discuss just that. With Trish at the helm, our roundtable attendees got a master class in leading teams through disruption.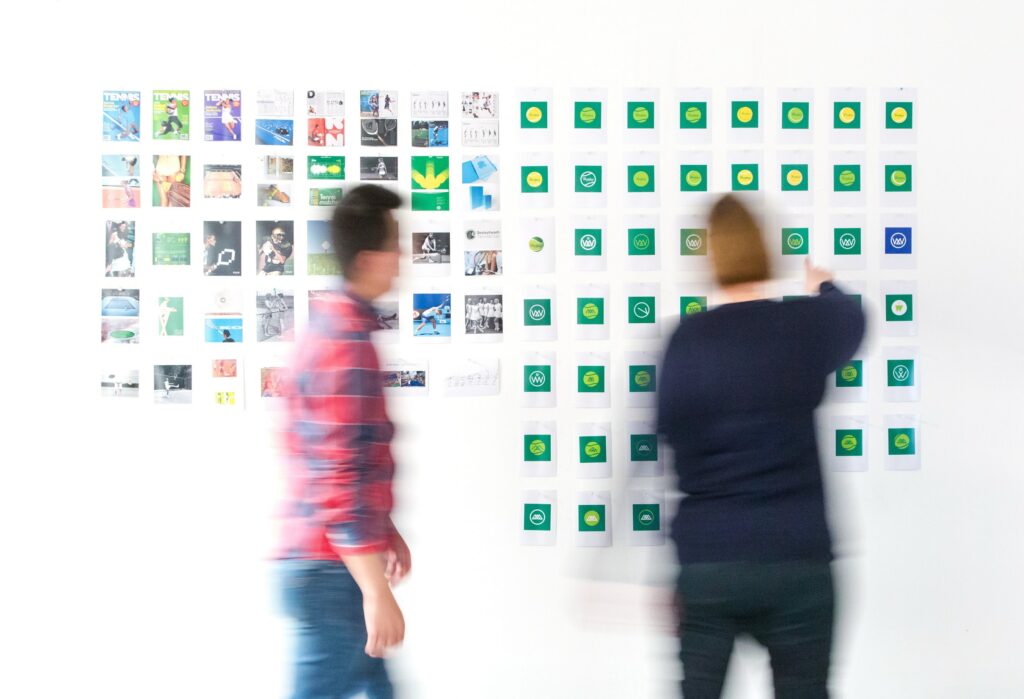 With one of the most disruptive periods in contemporary history nearly behind us, if what Trish says is true, it means this is the perfect time to innovate.
But most leaders, even those in Human Resources (HR), don't know where to start? Trish has a few suggestions.
Sleuth, sleuth, sleuth
How many times have you been doing job search, or scanning you company's "about us" page to find:
"At __________ we believe in fostering creativity."
And how many times have you actually worked at a place that did?
Trish points out that while creativity seems like a great idea in theory, many of the companies that claim to foster it continue to consistently reward conformity.
Before deciding whether your organization is truly well-suited to disruption, it's a good idea to make sure your leaders are genuinely open to change; because if not, that's something that's awfully difficult to alter. Have deep conversations with the leadership team, ask tough questions, and push on boundaries gently to suss out whether or not innovation is really on the table. If you are a founder, start taking a good hard look at the startup growth strategies you can't afford to ignore.
Trish reminds us that all people, including leaders, are coming to work with a different degree of emotional intelligence. In high stress circumstances, it can be helpful to look outside of the traditional senior leadership team to industry influencers who may possess the soft skills you're looking for.
Manage anxiety
Disruption is innately…*ahem*…disruptive.
It interrupts us, throws off our routine, alters our plans, and threatens our futures. So, it's not surprising that, for many, it can cause anxiety.
Trish offers 4 key tactics to help employees manage their anxiety:
Help people cut down on the noise. We're constantly inundated with news updates, trending stories, and micro-interruptions through company communication channels. The *ping* of constant distractions makes it impossible for employees to focus, let alone relax. Consider limiting the number of updates that are sent, consolidating communication, and encouraging teams to ease up on the news cycle.
Help employees focus on what they can control (and let them control as much as possible). Right now there are a million things for us to worry about. Community health, politics, and the economy all make the list — none of which the average person can control on their own. But there are things, like work, personal care, personal health, and relationships, that sit squarely in the middle of what employees can influence directly. If you want to avoid being a performative leader, encourage your staff to focus on those things and, where possible, let go enough to give employees as much influence over their lives as possible. The more control they have, the less anxious they will be.
Encourage downtime. When remote work first started, employers everywhere worried that employees would take advantage of the situation to relax, take it easy, and stay out of sight and mind. On the contrary, employees' personal lives have disappeared, as has the barrier between work and home. Employees are on the clock more than ever before, and they need their time off — make sure they take it.
Watch (like a hawk) for signs of burnout. Trish encourages employers to make sure they're looking for signs of people who are overstimulated, over-anxious, or seem to feel low control. Once you've identified who might be struggling, give them a safe place to go (even if just mentally or virtually), so they feel like they're getting tighter connection with family, friends, coworkers. Give them more time in their calendars for re-charging activities.
Want to receive more Elevate Festival updates, the latest tech trends, exclusive offers, and more right in your inbox? Sign up to become an Elevate Insider today.
Embrace personalization
In Trish's books, success with disruption comes down to personalization. Take a look at how she thinks companies can take advantage of this to lead in innovative ways.
Let humans be humans
As HR leaders, we pride ourselves on understanding what our team needs, and who shines under what circumstances.
The thing is, says Trish, that with such an unprecedented time (there it is) people may respond differently than they ever have before.
People can't be expected to play the same role they always have when the world has changed around them. Some, who thrived in the in-office space or have historically been strong pillars in times of crisis, could have been thoroughly shaken by the disruption of it all. Others, who perhaps kept a low profile in an in-office steady-state, could come alive under the new circumstances. Keep a look out for the changes and don't penalize people for betraying your expectations — work with them as they are.
This article was originally published in November 2021 and updated in April 2022.
Crave more content?
From 'Performative Ally' to Inclusive Leader in 4 Steps
How to Reinvent Yourself, Your Life, and Your Business: Advice from a Dragon
Grow Your Business: The Strategies You Can't Afford to Ignore