By: Stephanie Porfiris, July 26 2023
---
Toronto's top tech event is around the corner: get ready, get set for Elevate Festival 2023! We are actively preparing to reunite world-class innovators and industry leaders who are building a more sustainable future that includes everyone.
Whitney Wolfe Herd founder and CEO of Bumble and former Festival speaker describes Elevate as "an incredible place to not only be inspired, but to really leave with this desire to impact the world around you."
Formed in 2017, Elevate is a Canadian non-profit that is passionate about uniting unites and builds innovators through tech training courses, entrepreneurship programs, and industry-leading events, like Elevate Festival at the intersection of tech, arts, and social innovation. This is where the boldest tech solutions and the bravest creative innovations will dare and empower attendees to envision a brighter future that includes everyone. Taking place from September 26-28 at across Downtown Toronto, including Meridian Hall, Design Exchange, and St. Lawrence Hall, here are this year's highlights and the top 6 reasons to attend Elevate Festival 2023:
1. World-Class Speakers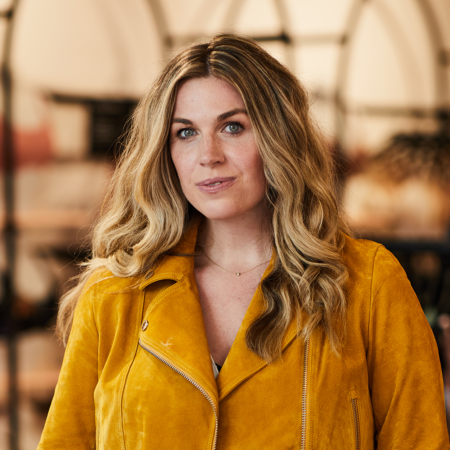 As a champion of Canadian innovation, Elevate Festival is no stranger to hosting powerhouse speakers. Technology has an incredible potential to transform the world for the better, as such, Elevate connects global icons, thought leaders, entrepreneurs, corporate innovators, policymakers and students to help solve complex social problems. The Elevate Speaker Hall of Fame includes renowned guests such as former U.S. President Al Gore, Dr. Jane Goodal, former First Lady of the United States, Michelle Obama, and Serial Entrepreneur, Mark Cuban.
This year, Elevate is excited to welcome leading innovators including Knix founder and president Joanna Griffiths, acclaimed journalist and broadcaster Lisa LaFlamme, and artist and activist Madame Ghandi.
View the latest Elevate 2023 speakers here!
2. Cutting-Edge Content Tracks
Over the course of countless Main Stage talks, firesides, masterclasses, and panels, handpicked experts, thought-leaders, and brands gather to discuss the cutting-edge topics and ideas shaping our future.
From changemaking dialogue on the Main Stage to industry-leading talks around sustainability, AI, cybersecurity, the future of work, and more, each of our 2023 Content Tracks will inspire discussion around the solutions to the world's greatest challenges.
Learn more about the various content tracks featured at Elevate 2023 here!
3. Startup Opportunities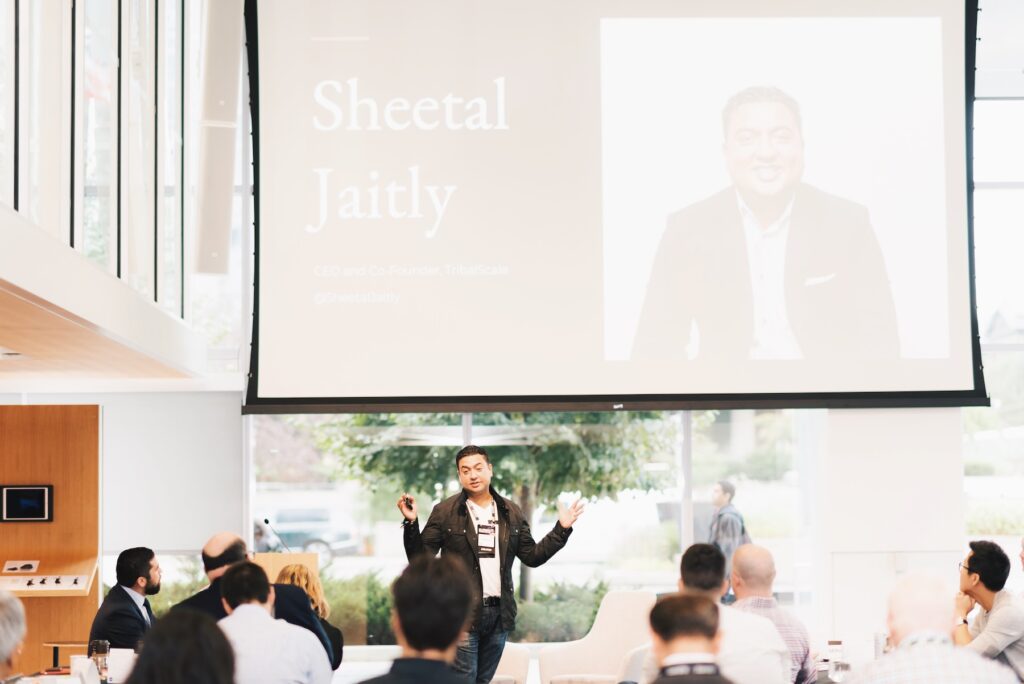 Countless startups were formed during the height of the pandemic and we want to support them! Startups are easy to start, but it does take a village or rather a network of resources to help them grow and build. Startups of any size are encouraged to join Elevate's growing community of startup founders and entrepreneurs who are leading the pack in Canada's booming tech and innovation sector.
Hit the fast track at Elevate Festival! Startups can scale up with 3 full days of networking & lead generation, 1:1 meetings with investors, a Startup Lounge, inspiring talks, and chances to pitch on stage for prizes!
Learn more about opportunities for startups at Elevate 2023 here (including our Startup Summer Sale)!
4. Tech Talent Zone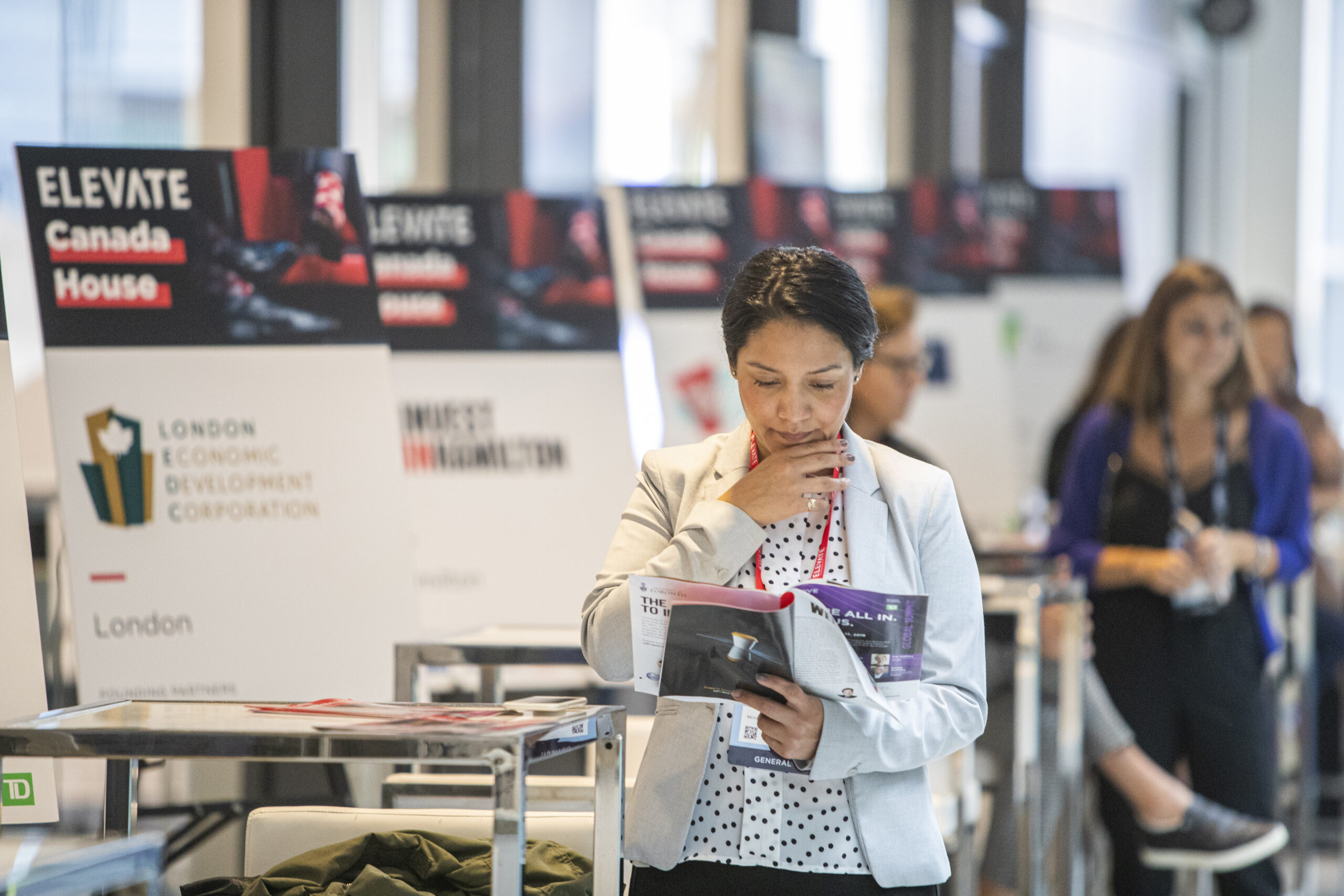 Canada's most innovative companies, industry leaders and emerging startups will be united with job seekers in the Tech Talent Zone at Elevate Festival 2023. At this year's Elevate Festival, the Tech Talent Zone gathers a community of hiring companies that are growing and evolving with the times. By bringing together professionals seeking roles in tech with leading organizations in Canada's business and tech sectors, the Tech Talent Zone breaks down barriers of access for equity-deserving professionals.
Learn more about the Tech Talent Zone here!
5. Next-Level Networking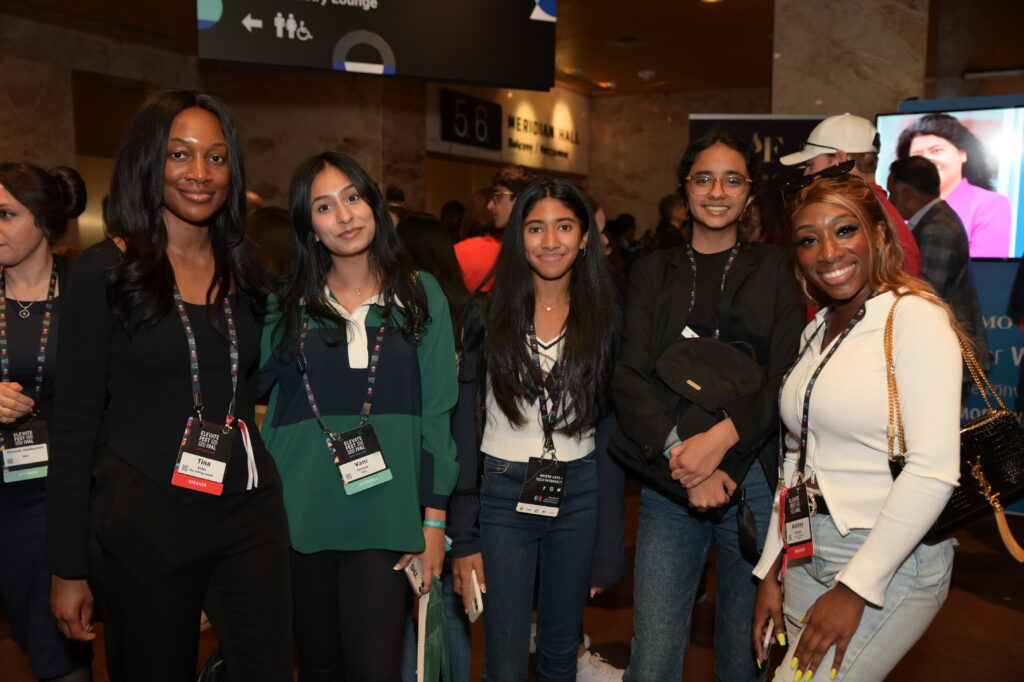 Meet your next boss or future funder, the opportunities to connect are endless at Elevate Festival!
With networking lounges and curated events for startups and women+ in tech, this intimate gathering of the tech and innovation community is the best way to level up!
6. Elevate Goes Late
When the stages close, the real party kicks off with Elevate Goes Late over at the Design Exchange. Nightly parties will greet festival goers with live music, themed drinks, street eats, and show-stopping surprises.
Celebrate & network into the night as you soak up the city vibes, live music, and street eats in Toronto's historic Design Exchange. For Ages 19+
Learn more about Elevate Goes Late here!
Join the tech, creative, and innovation communities as they come together at Elevate Festival 2023, taking place this September 26-28 in Toronto, recently named the third-largest tech hub in North America by The New York Times. The 3-day event is packed with can't-missed opportunities to network, learn, co-create, and celebrate in person again! Learn more about Elevate Festival and get your tickets here.