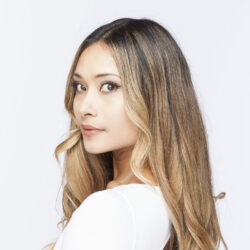 Emerging Artist
First Soloist, The National Ballet of Canada & Founder, Ballerina Couture
Tina Pereira was born in Port of Spain, Trinidad and trained at Canada's National Ballet School. She joined The National Ballet of Canada in 2001, leaving in 2004 to dance with Het Nationale Ballet. Tina re-joined The National Ballet of Canada in 2006 and was promoted to First Soloist in 2009.
Tina's repertoire includes The Sugar Plum Fairy in The Nutcracker, Valencienne in The Merry Widow, Lise in La Fille mal gardée, Katerina in The Taming of the Shrew, Spring in The Four Seasons, the title role in Carmen, Perditia and Young Shepherdess in The Winter's Tale, Le Serpent in Le Petit Prince as well as lead roles in Piano Concerto #1, Symphony in C, Monotones I, In The Upper Room and Chroma. She has also danced roles in Swan Lake, The Sleeping Beauty, Romeo and Juliet, Giselle, Cinderella, Alice's Adventures in Wonderland, Nijinsky, Pinocchio, Chaconne, Paquita, Etudes, The Four Temperaments, The Second Detail, The Vertiginous Thrill of Exactitude, Genus and Emergence, Angels' Atlas, Petite Mort and Orpheus Alive.
In 2007, Tina won The International Competition for The Erik Bruhn Prize and was invited to perform Prokofiev Pas de Deux at the New York debut of Morphoses.