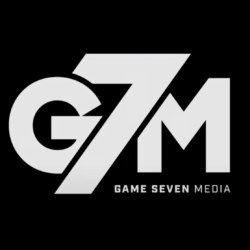 Kyle McCutcheon and Chris Koras
Featured Artist Duo
Co-Founders, Game Seven Media
Game Seven Media is a production company that develops and produces sports and entertainment-driven content across television, and new media platforms. Drawing from the unique experience of its founders Kyle McCutcheon and Chris Koras, G7M connects viewers through authentic storytelling and talent-driven narratives. In 2020, G7M strengthened its brand within the international market by attaching Peter Sussman as an investor. Peter has had a storied career internationally in film/tv and is most known for packaging the CSI franchise and recently the award winning Schitts Creek. G7M is currently producing an undisclosed series for Netflix, just released its first season of Anyone's Game on CBC, about one of the top high school basketball programs in North America and in 2019 released a 30 for 30 style feature documentary on the Canadian hooligans of the MLS soccer club Toronto FC called The Northern Touch for TSN.
Kyle McCutcheon started his career in LA, having worked for the original content team with Epix (MGM/Lionsgate) and transitioned over to the management side at New Wave Entertainment where he worked with scripted and unscripted talent.  After New Wave, Kyle left LA to pursue an opportunity in production and development with HBO Canada where he worked with some of the top writers and producers in Canada. He also spent time at Corus Entertainment in the women's and lifestyle division where he was instrumental in investing and launching the social talent network Kin Community Canada.  With a passion for developing talent and their brands, Kyle took a position most recently as the head of The CBC Creator Network, which discovered and fostered the top Canadian digital creators that produced over 700 pieces of video content for CBC's lifestyle, comedy, sports, and arts verticals.
Chris Koras is a partner at REP1, where he maintains oversight of both the baseball and basketball divisions, managing over 250 athletes. He is responsible for the firm's growth strategy, all firm finances and capital allocation measures, operations, and client development and representation standards. Additionally, Chris develops and oversees all company protocols and procedures, is lead corporate counsel, and he leads all acquisitions from deal procurement to negotiations.  He is the  co-founder of Game Seven Media, a sport focused creative production company. In this position he has created and produced several docustyle projects featuring professional athletes and sport-centric narratives. A California licensed attorney, Chris specializes in sports, entertainment, new media, and corporate transactions. He has worked with over 350 professional athletes providing legal and career guidance, marketing and branding advisory services, and contract negotiations. Prior to joining REP1, Chris was the General Counsel at Prime Athletes, a start-up athlete representation firm focused on NFL and Action Sport athletes. While at Prime, Chris led all corporate strategic and legal initiatives, provided all staff and company directors with business related legal advice, and was lead Counsel on all client contracts. Chris received his Juris Doctor from Chapman University Dale E. Fowler School of Law with an emphasis in Entertainment and Sports Law. He is originally from Toronto, Canada and he currently resides in Venice Beach, California with his wife Tullo and their dog Harrison Ford.