CANADIAN
INNOVATION EXCHANGE
MARCH 26 – 27, 2024 | DESIGN EXCHANGE | Toronto
Elevate is proud to announce that it has acquired the Canadian Innovation Exchange (CIX), Canada's largest startup awards program and investment conference. Taking place from March 26-27, 2024 at the historic Design Exchange in Toronto, CIX is where deals get done
Tickets for CIX will go on sale in the coming weeks. Sign up to be the first to know when tickets go on sale.

Sign up to be the first to know when CIX tickets go on sale
About CIX
In it's 17th year, the CIX Summit annually brings together founders and CEOs of Canada's most innovative early and growth-stage tech companies, global investors, corporates and industry advisors.  Featuring curated startup presentations, keynotes and panels with industry leading executives, as well as focused networking opportunities designed to foster new connections and provide forums for dialog. CIX's ultimate goal is powering new deals.

As part of this new acquisition, CIX will take place March 26 & 27 at Elevate's home in the Design Exchange.  Tickets for CIX will go on sale in the coming weeks. Sign up to be the first to know when tickets go on sale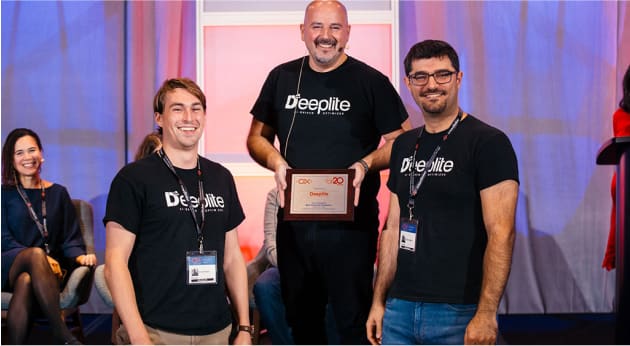 Why Attend The Cix Summit
Whether you are an entrepreneur, investor, or service provider, here are 5 reasons why you can't afford to miss CIX:
Presentations by 70+ Award-Winning Startups
The startup CEOs on stage are curated as Canada's most promising early and growth stage companies by global investors, including those selected from the CIX Top 20 Early and CIX Top 10 Growth awards.
VIP, Smaller Targeted Networking
Enjoy interactive roundtables with Founders and Investors, AMA (Ask me Anything) discussions with serial entrepreneurs, VIP events such as Investor-only lunches, Founder receptions, private invite-only events and target networking events.

Panels and Keynotes From Tech Leaders
Frank and open discussions with operators and investors, insights on fundraising, investing and M+A trends and opportunities.
Meeting Exchanges
CIX Summit hosts over 300 pre-booked 1:1 meetings between founders and investors. Founders select the capital providers based on their investment preferences in their CIX profile.
Impromptu and Planned Networking
Delegates can review attendees in advance, map out their schedules and take advantage of curated networking lounges on-site that will allow them to connect with founders, investors and industry decision makers.
The companies that I met through CIX are consistently the highest quality of any source of early stage companies I have engaged from many sources in my 21 years as an investment professional. The on-line break-out rooms for one-on-one 7 minute meetings were very well arranged. All entrepreneurs were on time and on topic. I was pleased to schedule longer, private conversations with a few of them.
CIX does a fantastic job of bringing great tech companies and investors together. Deals get done at CIX.
Hear why founders and investors meet at CIX
WATCH HERE
PARTNER WITH US 
Elevate is proud to have acquired the Canadian Innovation Exchange (CIX Summit). To learn how you can get involved with CIX 2024 submit your interest here.
Become a Speaker
For 17 years, CIX has aimed to create engaging relevant content by collaborating with CEIs, founders, and experts from every area of tech.  If you are interested in becoming a speaker at CIX 2024, we invite you to apply.