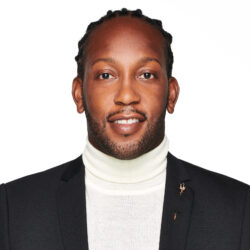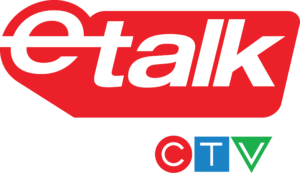 With his extensive pop culture knowledge and an innate ability to ease his guests into intimate and candid conversation, Tyrone Edwards brings his expertise to Canada's most-watched entertainment program as ETALK Anchor.
Edwards began his television career as the host of RAPCITY, before becoming a host on Much and E!, where he also hosted the MUCH ICONS social media series, co-hosted the Golden Globes for E!, and IT LIST: CALIFORNIA, the annual E! Travel special. His versatility and enthusiasm has landed him many other gigs, including co-host of the IHEARTRADIO MMVAs, MUCH COUNTDOWN, IHEARTRADIO MMVA RED CARPET specials, and weighing in as a fashion expert on original Canadian series, CELEBRITY STYLE STORY.
Previously, Edwards was an ETALK Reporter, co-hosted the TSN original social media series 6IX DEGREES, and hosted CTV Life Channel's original cooking series, DNA DINNERS.
In addition to his years of experience in the entertainment industry, Edwards has interviewed some of the world's most talked-about celebrities, including Adam Sandler, Spike Lee, Chris Hemsworth, Stephan James, Shamier Anderson, Sterling K. Brown, Tessa Thompson, Arnold Schwarzenegger, Jessie Reyez, Tim McGraw, Dan Levy, Eugene Levy, Dwyane Wade, Ewan McGregor and Linda Hamilton. In 2019, Edwards hosted an exclusive ETALK special with the cast of Just Mercy in New York City, including Michael B. Jordan, Brie Larson and Jamie Foxx. That same year he also landed an exclusive ETALK interview with Drake backstage at the Toronto Raptors championship parade.
Off screen, Edwards is heavily involved in his community, acting as a mentor and coach for underprivileged youth. Most recently, in collaboration with Lifetime Developments' Brian Brown and graphic artist Ben Johnston, Edwards kick-started See You Soon Toronto, a charitable organization offering limited edition apparel and art, with all of the proceeds going back to COVID-19 relief efforts. Each piece was designed as an optimistic promise from Toronto to its inhabitants that the city and its establishments miss the community deeply and are excited to welcome everyone back with open arms soon.
Prior to that, Edwards founded Concrete Hoops, a not-for-profit basketball camp that aims to incorporate life skills with the love of the game. He has also been a program leader with the urban youth-oriented Remix Project, an organization which helps kids from all 13 priority neighbourhoods in Toronto learn the fundamentals of the arts and entertainment business, and assisting them in their educational aspirations
Having grown up in Toronto's west end, Edwards travelled to the U.S. during high school to play basketball at Randallstown High School in Baltimore. From there, a scholarship presented him with the opportunity to attend Hillsdale College in Michigan, where he played NCAA basketball while studying Business and Speech. While Edwards' career was taking off in the U.S., his heart was always rooted in Toronto and, in 2005, he returned to the city he loves. In 2007 he helped create the love letter to Toronto that is the 1LoveTO blog, a project that ultimately led him to join Much in 2011.
In honour of his work as a television host and with numerous charities and foundations supporting underprivileged youth, Edwards received the 2016 Mandela Legacy Hope, Success, and Empowerment Award, alongside Naomi Campbell, and Reverend Al Sharpton.
Follow Tyrone Edwards on Twitter (@mr1LOVETO) and Instagram (@mr1loveto).