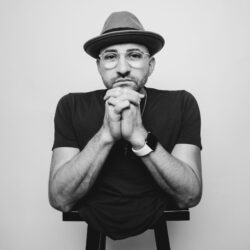 Visionary, Bestselling Author & World Change Warrior

The life of visionary and activist Spencer West has been marked by both obstacles and triumph. After losing both legs from the pelvis down at the age of five, he entered a world that might have easily defeated him. Instead, he tackled challenge after challenge, learning to navigate in a world set against those with disabilities. His many accomplishments and lessons learned along the way, led him to discover the techniques business leaders, professionals, educators and young people can use to redefine possible in their own lives and careers.
Whether headlining corporate conferences, addressing university/college students, educators, members of non-profits/associations or mesmerizing audiences in 20,000-seat stadiums, Spencer's charisma and dynamism captivates all. Sharing his journey from losing both legs as a child, to climbing – and summiting – Mount Kilimanjaro using his hands and wheelchair, Spencer's words and actions have encouraged millions to stand up, face challenges and embrace change. Everyone leaves with pertinent lessons they can apply to redefine what their possible is.
Spencer's incredible story is documented in both film and print. His journey is featured in the documentary Redefine Possible: The Story of Spencer West, which debuted at the Toronto International Film Festival and in his book Standing Tall: My Journey.
As the opener on Demi Lovato's world tour across North America, Spencer spoke to and inspired tens of thousands of her fans. He has spoken alongside luminaries and performers such as former U.S. Vice-President Al Gore, Mia Farrow, Martin Luther King III, Jennifer Hudson, Natalie Portman, and Miss Piggy, to name a few. And, has appeared countless times in the media (ABC News, 60 Minutes, CTV, BBC, TMZ, CNN, Forbes, and The Globe & Mail).
Spencer's inspiring words have reached millions of listeners around the world, including Virgin Atlantic, KPMG, Staples, Microsoft, Universal McCann, Ministry of Education, Colleges & Universities, YPO/WPO, SickKids Foundation, Boys & Girls Clubs, Healthcare Sector, Financial Institutions, and more.
Infused with humour and humility, Spencer's talks offer take-home tips and life-lessons on how to find opportunity in every challenge, while instilling hope and empowering leaders to motivate others to create positive change.