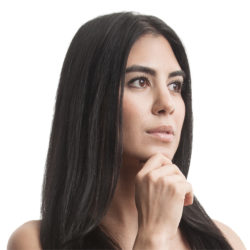 Founder & CEO

Shahrzad Rafati is the Founder and CEO of BroadbandTV (BBTV), a media-tech company that is advancing the world through the creation, distribution, management, and monetization of content. Headquartered in Vancouver, Canada, the company generates over 38 billion monthly video impressions per month and its video content is viewed by more than 575 million unique viewers each month. Only Google sites exceed BBTV monthly unique viewership and BBTV now represents 56% of Google's Unique viewership at 1.02B.
In addition to building an incredibly successful company that has experienced phenomenal growth, Shahrzad has built a quadruple bottom line business that measures success not only on financial performance but also on employee, culture, social, community and environmental KPIs. BBTV has a 0% pay gap between male and female employees, 43% of its employees are females and 46% of its managers are female managers.
Shahrzad actively pursues ways to encourage social change and is a champion for equality in all forms. She is passionate about job creation, education, and advancing opportunities for women, girls, and refugees. In September 2018, Prime Minister Justin Trudeau appointed her to represent Canada on the G20 Business Women Leader's task force, a global initiative to drive actionable, measurable, and results-driven solutions to impact women's economic empowerment.
Shahrzad is a known thought leader in entrepreneurship, and the media and technology space, having regularly contributed to Fortune Magazine, The Wall Street Journal and Wired. Recognized by Fast Company as one of the 100 Most Creative People in Business, Shahrzad is accredited with pioneering both the technology and business model that made peace between large entertainment entities like the NBA and their fans that were uploading copies of content online.
Shahrzad has been broadly recognized by industry and community groups for her contributions to the media industry and entrepreneurship. Most recently, she won the AdAge Creativity Award 2019 Visionary/Founder of the Year, awarded the 2018 Ernst and Young Pacific Entrepreneur of the Year Award in the technology category, was named one of Canada's Top 40 under 40, selected as one of The Hollywood Reporter's Most Powerful Women in Global Television, awarded Person of the Year by the British Columbia Technology Association, and was named to TheWrap's Innovators List. In 2015, Shahrzad was awarded Woman of the Year by the Business Intelligence Group, named a Young Influential by Adweek, and Variety Magazine included Shahrzad in its Power of Women list. Shahrzad is also a graduate of YGL Oxford Module: Transformational Leadership at Saïd Business School, University of Oxford and is actively involved with Founders Forum. In 2014, The Vancouver Economic Commission appointed Shahrzad to its Board of Directors and the World Economic Forum welcomed Shahrzad as a Young Global Leader.
Shahrzad is a highly sought after speaker for industry events. Speaking engagements to date include Dreamforce alongside Marc Benioff, Mark Cuban, Chris Sacca, will.i.am and Brian Moynihan, the CEO and Chairman of The Bank of America, the World Economic Forum Annual Meeting in Davos, Cannes Lions, VidCon, Web Summit, MIPCOM, CES, Newfronts, Financial Times Digital Media, dmexco, Business Insider's IGNITION, Collision, BCTECH Summit and TEDx Vancouver.