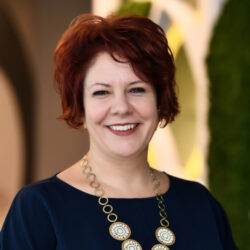 PRESIDENT, MasterCard Canada
MasterCard Canada
Sasha Krstic is president of Mastercard in Canada. In this role, she is responsible for all aspects of the company's Canadian operations, and leads the regional strategy to continue growing Mastercard's brand and business in Canada.
Since joining Mastercard in 2004, Sasha has held leadership roles in key regions across the globe. Most recently, she was executive vice president of Services for Asia-Pacific, and from 2016-2018, she was the head of the Nordic and Baltic division, where she oversaw eight diverse markets and was responsible for developing and executing Mastercard's strategy to grow the business and deliver innovative payment experiences for consumers and merchants.
Sasha began her Mastercard career in Canada and is excited to bring her global experience and perspective back home. During her 11 years in the Toronto office, she held three key positions:
Senior Vice President and Group Head, Global Products and Solutions, overseeing the development of innovative products and services to benefit Canadian consumers, merchants and business partners;
Senior Vice President and Group Head, Issuer Relationship Management, working closely with financial institutions across the country, deepening relationships and strategically growing Mastercard's market position;
Client Business Leader, Advisors
Sasha graduated from the University of Alberta with a Bachelor of Arts in Native Studies and has an International Master of Business Administration from the Schulich School of Business at York University. She is passionate about bringing the best out of colleagues, partners and customers; advancing opportunities for women; and most importantly, of living and leading with authenticity.