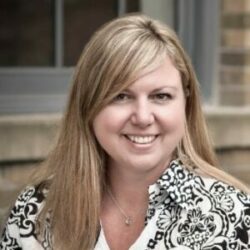 Managing Director, StandUp Ventures

Michelle is passionate about working with amazing technology entrepreneurs applying disruptive technologies to solve problems in enterprise, health and consumer markets. Michelle is a skilled business professional with many years of combined operational and venture capital experience.
Her background includes 16 years of venture capital investing early- and later-stage companies in ICT and Health, managerial and product development experience as well as sales and marketing roles in both engineering and scientific industries.
Michelle co-founded StandUp Ventures in 2017 and leads investments in early-stage companies health and technology companies.
Michelle is currently on the Board of Directors of several companies as a Board member or Observer and these include Sampler, tealbook, ODAIA, StoryTap, Emovi, MiMS & Acerta. She is also an investor in Figure1, Maple, Rank & Rubikloud who have raised substantial follow-on financings.
Michelle holds a Master of Business Administration (MBA) degree from McMaster University and Bachelor of Applied Science (B.A.Sc.) in Chemical Engineering from the University of Ottawa.