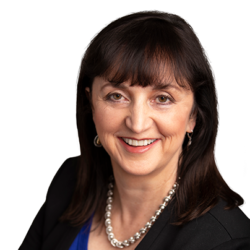 Country Manager
Salesforce
As Country Manager for Salesforce Canada, Margaret Stuart is responsible for leading the growth strategy and business operations to deliver customer success and digital transformations.
Margaret was previously the Senior Vice President of Sales and Operations at Blackberry where she was responsible for BlackBerry's enterprise software go-to-market, global Inside Sales and the BlackBerry Workspaces solution. Prior to this, Margaret was Vice President, North American Business Development at SAP.
Margaret has more than 20 years of experience in sales, go-to-market and product management with technology companies including Longview Solutions and Siemens Healthcare (now Cerner). She's a board member at the MacKenzie Innovation Institute and has a B.A. in Computer Science from Trinity College Dublin. She is also a graduate of The Judy Project, a Rotman School leadership forum.