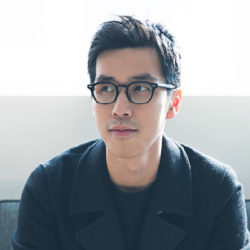 Founder
Hypebeast
Kevin Ma founded Hypebeast in 2005. The platform amassed more than 46 million page views a month in the fiscal year of 2015. Hypebeast was originally founded as a sneaker centred passion project, Ma told Kitsuné, "The content has definitely changed from being sneaker centric to more fashion geared. A lot of our news is still based around sneakers, but we're more choosy now on which sneakers we post up. I guess it's because the more you see, the more you learn. Hypebeast started out talking about all the "hyped" products on the market. Now, it's more about what actually looks good."
In 2012, the lifestyle, digital and streetwear focused site entered the retail sphere, selling fashion editor favourites 3.1 Philip Lim, A.P.C, Agi & Sam, Band of Outsiders, Carven and Hentsch Man, among many more streetwear focused brands. That same year, as well as monetising Hypebeast, Ma also launched a print magazine.
Ma did not come from a fashion background; he launched the site whilst working in finance. "I studied business and psychology. After I graduated, I worked in the finance industry but it wasn't really what I wanted to do. While working at the bank, I was really into fashion, music and street culture. So, as a side project I decided to create Hypebeast to gather all the fashion, culture, and music news into one place. Slowly, it became my full time job and now my business."
In 2015, Ma's company applied for an initial public offering on the Stock Exchange of Hong Kong's Growth Enterprise Market. On April 11th 2016, the company was expected to list 500 million shares (including 100 million existing shares) at a price of HK$0.12-0.14, netting proceeds of about HK$29.7 million ($3.8 million at current exchange). In the fiscal year ending March 2018, Hypebeast reached a revenue of $49 million, a 76 percent increase on the previous year.