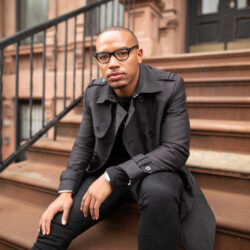 Executive Guest
Cofounder, IQ Labs Inc.
Julian Mitchell is an award-winning brand marketer and multimedia journalist. He's spearheaded content and campaigns for brands like Google, Apple, Honda, Wells Fargo,T-Mobile, Amazon Studios and the NFL.
Mitchell has also been a notable columnist and contributor for prominent media brands like Forbes, Beats by Dre, HuffPost, Complex and Vanity Fair.
In 2013, Mitchell worked alongside Sean "Diddy" Combs to launch REVOLT Media & TV as Social Media and Editorial Director.
Mitchell has served consecutive years on the CES Advisory Board, advising programming and being a featured speaker at other notable conferences including VidCon, Summit Series, Social Media Week, The REVOLT Summit by AT&T and the ANA.
In 2021, CES and the Consumer Technology Associated named Mitchell on a shortlist of innovators shaping the future of consumer technology. Mitchell was also named a TEDx Visionary in 2019, delivering a talk on the mechanics of using content to design culture. In 2016, LinkedIn ranked Mitchell No. 9 on their list of Top Voices in Media, citing him as one of the must-know writers shaping culture.