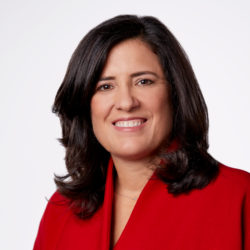 President & CEO
Tangerine
Gillian Riley has been a force in the Canadian banking industry for over two decades. She is currently at the leading edge of digital banking in Canada as the President & CEO of Tangerine Bank, where she drives the bank's strategic direction to provide Canadians with simple and innovative banking.
Gillian has held several senior leadership positions across Scotiabank in Retail, Small Business, Commercial Banking and Operations. Through this experience, she gained an in-depth understanding of banking and the importance of delivering compelling customer experiences. During this time, Gillian was also the pioneer behind the Scotiabank Women Initiative (SWI), which helps advance women-led businesses through access to capital.
Beyond banking, Gillian is a past President of the Canadian Club of Toronto and a Director of the St. Michael's Hospital Foundation.
She is a mother of three who can be seen cheering on the Toronto Raptors and could not be more proud to lead the Official Bank of the NBA Champions and their fans into the upcoming season!