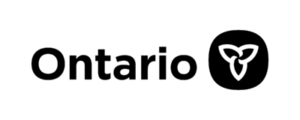 Executive Guest
MPP, Toronto-St. Paul's
Dr. Jill Andrew, PhD is the MPP for Toronto-St.Paul's. Jill serves as the the Ontario NDP Culture Critic and Women's Issues Critic for the Official Opposition. Jill is also a member of the Ontario NDP Black Caucus, a first of it's kind in Ontario legislative history. Jill also sits on the Standing Committee on Public Accounts.

Jill is the first Black and Queer person to be elected to the Ontario Legislature and reportedly in Canada. Jill was named Best MPP – First Runner Up by NOW Magazine Reader's Choice Awards – an exciting acknowledgement for a rookie MPP. Outside of politics, Jill is also co-founder of Body Confidence Canada and is an award-winning educator and former columnist, equity and body-image advocate, speaker and writer.

As the co-founder of #SizeismSUCKS and Body Confidence Awareness Week, Jill advocates to end size, weight and appearance-based discrimination, harassment and bullying. Her first Private Member's Bill, Bill 61, created an Eating Disorders Awareness Week the first week of February across Ontario. Bill 61 passed and became law in December 2020
Jill holds a Child & Youth Worker diploma from Humber College, a Bachelor of Education (BEd) from York University among her other undergraduate degrees, a Master's degree in women and gender studies from the University of Toronto New College and her PhD from York University's Faculty of Education. She was also a proud member of CUPE 3903 and OSSTF District 12. Jill's PhD dissertation explored the trifecta of racism, sexism and fat hatred experienced by Black women in the GTA, their strategies of both accommodation and resistance as well as everyday, systemic and policy reform necessary to facilitate change against anti-Black racism, gendered violence and weight discrimination.

She is a community co-owner of Glad Day Bookshop – the world's oldest LGBT bookstore and has been an avid volunteer and donor supporting organizations across the GTA that prioritize Black and racialized communities, youth, women, the arts, LGBTQ2+ communities and chronic health advocacy among others.

Jill is also a graduate of the Women Win TO political training series. She is passionate about documenting, celebrating and advocating for people's human rights and their right to social, cultural and economic access.