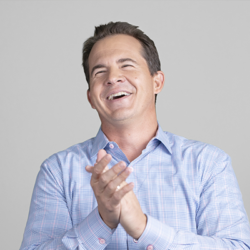 Partner
Bessemer Venture Partners
Byron is a leading investor in SaaS and Cloud. He's authored iconic laws on the state of cloud computing, and works closely with many of the best founders in the cloud and mobile worlds. To date, fourteen of Byron's investments are valued above one $1 billion, including eight IPOs and counting.
Byron first raised a Series A with Bessemer Venture Partners back in 2000, as CEO and founder of Trigo Technologies. His company grew to be one of the first global SaaS companies, reaching profitability and was successfully sold to IBM. Byron foresaw that cloud computing would not only change the way people built new technologies but also how The Cloud would systematically run the world. In 2005, Byron returned to Bessemer, this time to lead the fund's global cloud practice.
He graduated with honors from The University of California, Berkeley, where he met his then college sweetheart and now wife. Although he's a four-time Rugby Collegiate National Champion and Ironman finisher, nothing competes with being a father of three children.