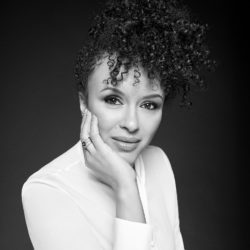 Editor In Chief

As the Editor-in-Chief of ELLE Canada, Vanessa Craft fuses the values and vision of a global fashion magazine brand with inclusivity and a passionate drive to empower women to pursue and live their dreams.
An award-winning journalist and novelist, she holds the distinction of becoming the first black Editor-in-Chief of any ELLE magazine around the world. Her work history is international and non-traditional, ranging from fashion, beauty and sports journalism to the dance and music industries.
Vanessa was born and raised in Toronto, Canada.