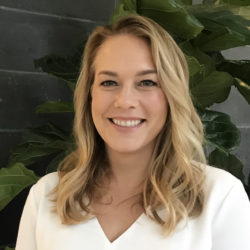 Head of Marketing
Facebook & Instagram Canada
Andrea Van Leeuwen is an innovative global business leader with over 15 years of experience in building and inspiring teams that transform categories, deliver brand equity, and unlock growth across new segments. As Head of Marketing for Facebook & Instagram Canada since 2014, Andrea drives a rapidly growing advertising business and the mission to give people the power to build community and bring the world closer together.
With a background in sales & marketing, as well as enterprise and consumer-facing technology, Andrea brings unique expertise focused on building new revenue streams, disruptive technologies, and managing executive partnerships. Prior to Facebook, Andrea was at Microsoft leading Business Development in Advertising and Online and held past positions leading the SMB & Partner Sales Organization. She is a graduate of the University of Waterloo, now living in Toronto, Canada.