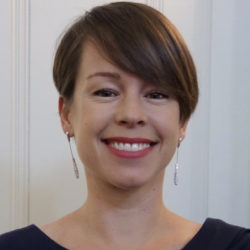 Managing Partner, Co-Founder Managing Partner, Co-Founder at Catalyst Capital Inc
Catalyst Capital
Amber French is Managing Partner at Catalyst Capital. Co-Founded with Kurtis McBride (Miovision, Catalyst 137), Catalyst Capital connects investors to early stage technology and tech-based commercial real estate opportunities in Waterloo Region.
Amber is also co-founder of Catalyst Commons, an approximately 70000sqft coworking and corporate innovation space debuting Spring 2020 inside Catalyst 137, the world's largest IoT maker space (www.catalyst-137.com).
Prior to venture, Amber owned and operated Verity Financial, a brokerage specializing in Insurance and exempt market placements. She is a member of NACO and GTAN, and holds a BSc from University of Waterloo.